Experience the Power of Alliance One
Alliance One, a nationwide group of select-surcharge ATM's, gives you the power to access your money on your own terms. Use any one of the convenient ATM's across the U.S. including the District of Columbia and Puerto Rico, you can access your account without being charged a foreign ATM surcharge. After all, shouldn't that money be yours to keep? Click on the link below to locate a surcharge free ATM.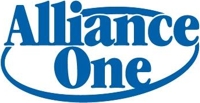 Chivaho has three ATM locations:
Drive thru located at the VA Branch
VA Building 28 2nd floor Hours 7:30am – 2pm
Main Office - 190 N Bridge St., Chillicothe, OH
You can also search for additional surcharge-free ATM at 5,070 locations by clicking the link below. A fee of .50 will be charged for all foreign ATM transactions.