Important Information regarding COVID-19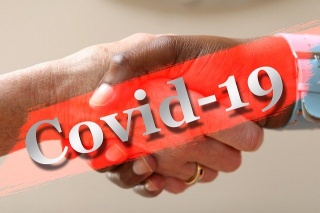 ALL TRANSACTIONS WILL BE PROCESSED VIA DRIVE- THRU LANES ONLY. OUR DRIVE-THRU LANES WILL BE OPEN REGULAR BUSINESS HOURS.

Member Financial Relief Programs - The Help you Need, when you need it

We are offering temporary financial relief programs to help members offset the economic impact of COVID-19. The programs are subject to change and certain eligibility requirements may apply. Contact the credit union for complete details.
*Temporary unemployment loans are available at 1% APR. Borrow up to $5,000 for 12 months
*Pass A Payment on your existing loan for the month of April or May. Click on the link to access the
pass a pay form
*Pass A Payment on your Visa Platinum credit card for the month of May or June.

CEO Update 3/19/2020

As we face the current coronavirus situation, our top priority at Chivaho Credit Union is to balance the safety and health of our staff, members and guests with our obligation to provide members access to financial services. We are closely monitoring the COVID-19 situation and taking guidance and recommendations from national, state and local health agencies.

Putting People and Community First
At this time both of our locations are open for business as usual. We have implemented the following precautionary steps to minimize the possibility of spreading the virus in the communities we serve. We are striving to provide members as much peace of mind as possible while conducting financial transactions.